Oh My Venus
Cast
So Ji Sub, Shin Min Ah, Henry, Jung Gyu-Woon, Yu In-Young, Kim Jung-Tae, Sung Hoon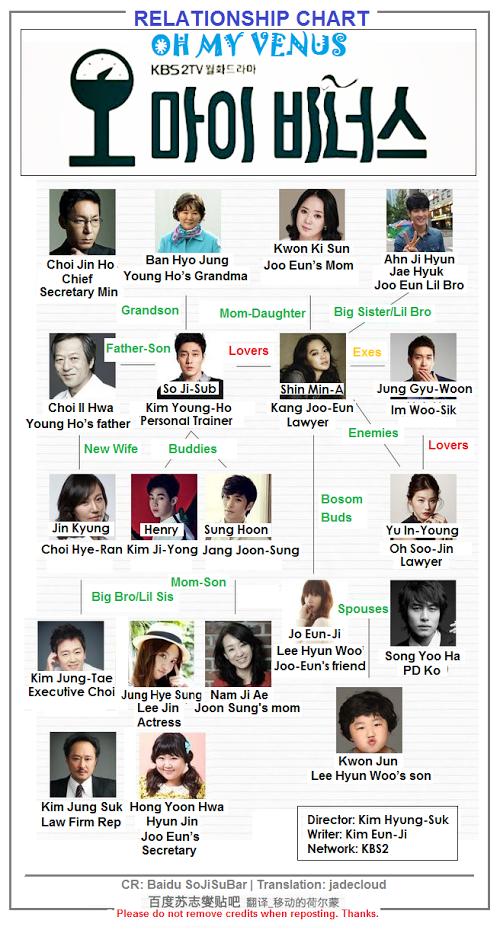 # of Episodes: 16
Synopsis
Kim Young-Ho is a personal trainer for Hollywood stars. Even though he comes from a wealthy family background, he suffered a devastating injury during his childhood days. Now, he overcomes his problems with patience and stubbornness.
Kang Joo-Eun is 33-years-old lawyer. She has struggled to support her family. Now, Kang Joo-Eun is overweight and not so attractive.
Likes
I loved most everything about this drama. It was so funny and so much fun to watch. The actors did so well and it was written in a less annoying way then most dramas where the "poor" girl gets the "rich" boy. She wasn't really poor. She was a lawyer of all things and she knew what she wanted. He didn't try to buy her affections and was really cute towards her, when she was "fat" and after. I liked that he began falling in love with her before she lost weight. Beautiful and it wasn't because she was skinny but because she had dimples, like what? I loved it all. I also loved the many, many, many innuendos that occurred. I screamed through every single one.
Dislikes
Major dislikes, while I love Henry his acting became poor while saying his English parts but he was still well appreciated comic relief. I also didn't like that the weight Joo-Eun put on was such a problem. I hate the body shaming that happens in damn Korea. She wasn't even big. However, I do like that she did not give up and with Young Ho's help she became healthier in a natural way.
Acting Score: 90/100
Storyline Score: 85/100
Total Show Score: 175/200 = 87.5%