Cheer Up!
Cast
Jung Eun-Ji, Lee Won-Geun, Chae Soo-Bin, Cha Hak-Yeon, Ji Soo, Kim Min-Ho, Kang Min-Ah, Son Bum-Joon, Ooon, Park Yoo-Na, Shin Jae-Ha Kang Gureum, Jung Hae-Na, Kim Ji-Suk, Park Hae-Mi, In Gyo-Jin, Kim Yeo-Jin, Choi Duk-Moon, Ko Su-Hee, Kil Hae-Yeon, Lee Mi-Do, Jo Won-Hee, Lee Tae-Geum, Ko In-Beom, Sul Ji-Yoon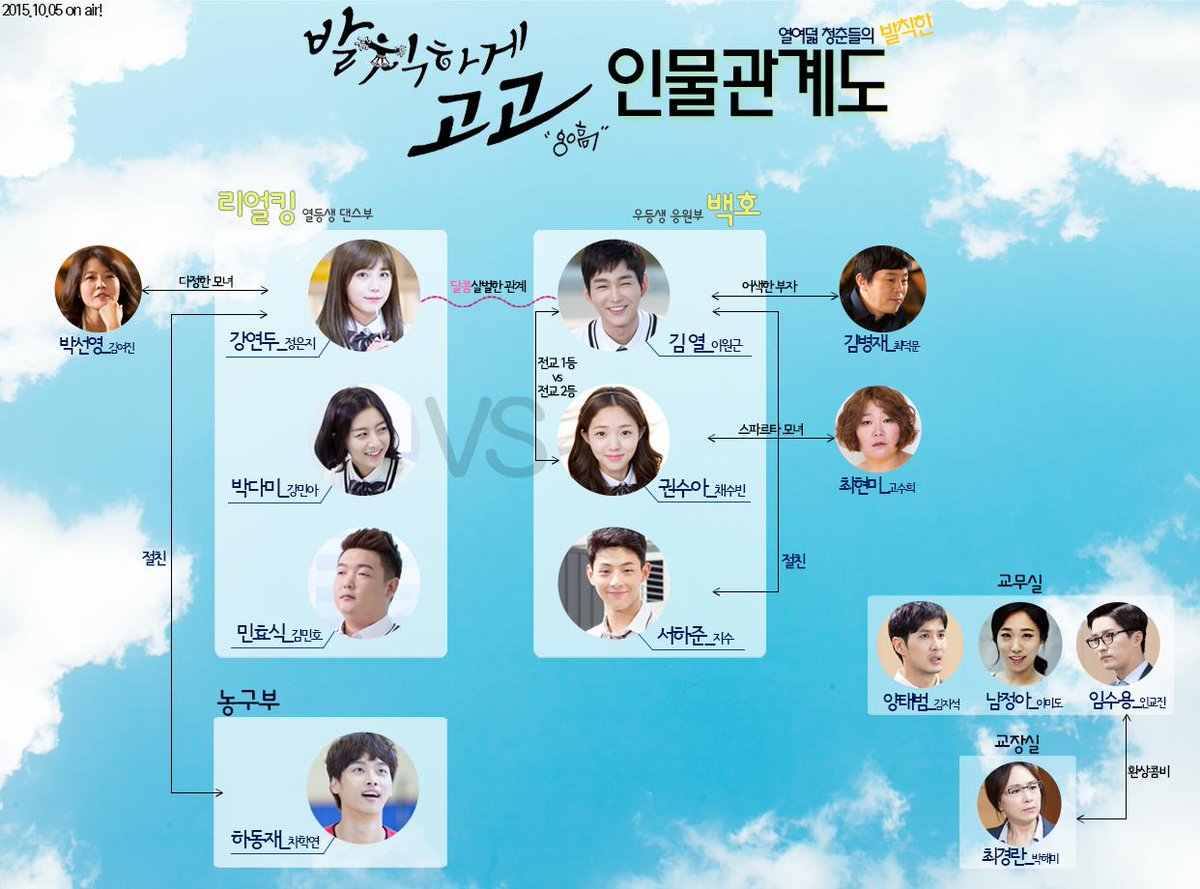 # of Episodes: 12
Synopsis
Background of the drama series is at a high school cheerleading club. Cheer Up depicts the friendships and loves of youths, while dealing with a harsh educational environment that emphasizes competition.
Likes
I liked the cast and their portrayal of the characters. I think they all did well as far as acting goes. The plot takes an interesting turn on the typical high school plot of poor girl, rich boy. It is absolutely amazing ow that is not the focus what so ever and even though its there, its not actually apart of the story line. Then there is the high school problems but that is also done differently. Writer Yoon Soo-Jung is the absolute bomb. I have not really ever been into specific writers but after this I may start. Eunji's character made me so happy in how she handled things. Ji Soo and Won Geun were also the perfect male leads. So dam sweet OMG!
Dislikes
The only thing that I disliked is the weird incest not incest twist thing. The girl's mother in love with the boy's father while their children are dating and then everyone is okay with it, like what the hell does that mean? I do not get it or like it and think it sucks.
Acting Scores: 100/100
Storyline Score: 85/100
Total Show Score: 185/200